Writings about Members and the Organization
Members of the ECD Global Alliance are dedicated to helping raise awareness of Erdheim-Chester Disease. The following links provide access to news articles and videos about ECD patients and their families.  If you would like to share a printed or televised story about ECD, please contact us about the publication to be included here.  Also, read about The Mighty partnership.
Please note, there is great appreciation for all articles and information shared about ECD at the following sites and within the associated articles. However, at times some of the facts concerning ECD can be misconstrued. Please be aware some information about ECD in some articles may not be scientifically correct.
Follow the links to news feature stories focused on ECD patients and families.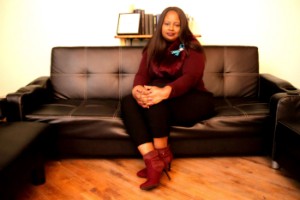 The Fresh Faces Project Stands With ECD Survivors: These Are Their Stories
ECD survivor Dawn Smith shares her journey living with this disease.
Joe Lofaro highlighted during Erdheim Chester Disease Awareness Week 2017
The week of September 11-16, 2017 was dedicated to Erdheim Chester Disease (ECD) Awareness Week by the ECD Global Alliance. Patient, Joe Lofaro, raised awareness in his community through local media.  Listen in on Joe's radio interview!
Patient Participates in Radio Interview for ECD Awareness Week 2017
An ECD patient, along with friends and family, set out to raise awareness of ECD and funding for the ECDGA with a local restaurant fundraiser!  This radio interview helped spread the word.
The Boy with Erdheim-Chester Disease
An inspiring story of a 15-year-old diagnosed with an ultra-rare blood cancer found predominately in adults.
Erdheim Chester Disease Experience from a Chinese Patient: 2012 to 2017
A Chinese ECD patient and ECDGA volunteer tells about his journey with this rare illness.
ECD Global Alliance Volunteers Recognized During National Volunteer Week
From April 23 – 30, volunteers from around the world were acknowledged for their contributions to the ECD community.
Drug Trial Blog Reveals What It's Like to be a Participant
ECD Global Alliance community member writes on his involvement in the Dabrafenib and Trametinib therapeutic trial at the National Institutes of Health.
DeRidder Thursday Study Club Supports Efforts to Fight Erdheim-Chester Disease
ECD Global Alliance president and founder, Kathy Brewer, spoke to a local club about the progress of the local non-profit.
N.B. woman calling on government to cover cost of life-saving drug
"It's really hard knowing there is a drug out there that if I can't get then my life is going to be over." – Canadian patient with Erdheim-Chester Disease

Strength in Faith: Local pastor fights through illness with scripture
Hope, faith and community come together for this Erdheim-Chester Disease patient to strengthen his fight against this debilitating disease.
The Power of Faith
Holding strong to faith gives hope when terminally ill. Gerry Gallick tells the story of how he was diagnosed with a rare incurable blood disease, Erdheim-Chester Disease.
If I Die Tomorrow, God is Still in Control
"Despite the change that sickness has brought into Janet's life, she welcomes each new day with open arms, and keeps the things that truly matter to her close by. This passage was written based on her everlasting optimism, and her radiant smile."

Newmarket man with rare disease must battle system for coverage
Canadian patient tells about his journey with ECD and of hopes for a better healthcare system.
Stafford teen to be pilot for a day
A teenager suffering from Erdheim-Chester Disease gets to spends a day with military pilots and aircraft and pilot an aircraft simulator in his own personalized flight suit.
2015
2014
2013
2012
2011
2009
Last updated: January 20, 2018