Volunteer
Another way to help the organization in its mission is to donate your time and talents to help with activities. Some areas where volunteers could help are: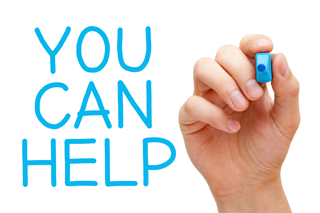 Work to develop materials to be used for fund raising (e.g. posters, donation request letters, brochures, etc.)
Search the internet for ECD-knowledgeable doctors and contact information
Test website releases
Present information about ECD to local organizations to help raise awareness
Search for grants for which the ECD Global Alliance might qualify
Write grant proposals for the ECD Global Alliance
Help to define how the ECD Global Alliance might fully enter into the social networking arena and provide the necessary updates and monitoring on a regular basis to ensure a professional presence
Translate website information into other languages, and help to define an approach to keep it up-to-date
Help with the graphics designs of publications
Help those who are hosting fundraisers
Provide professional services to the organization in the form of legal advice, provide proofreading service, etc.
If you are interested in volunteering, please contact the organization. We can always use help to accomplish more.
Last updated: September 11, 2015