Press Releases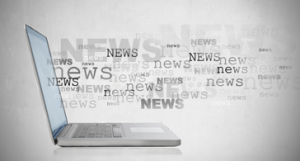 2017
Zelboraf Being Considered for FDA Approval
FDA Grants Priority Review and Breakthrough Therapy Designation for Zelboraf (vemurafenib) in Erdheim-Chester Disease with BRAF V600 Mutation.
Rare Disease Care Network Grows to Help More Patients
The Erdheim-Chester Disease Global Alliance adds four new ECD Care Centers in Canada and Europe.
ECD Care Center Network Expansion Possible Because of Donors
Funding from ECD patients and their family and friends opens access to treatment facilities regardless of patient location.
Residents at LSUHSC Shreveport Learn About ECD
"Erdheim-Chester disease: Characteristics & Management" is presented by Filip Janku, MD, PhD
NIH Researchers Educate Doctors About ECD in New Orleans
Erdheim-Chester Disease and the NIH Undiagnosed Disease Program were the topics of discussion at joint LSU and Tulane University event.
The Erdheim-Chester Disease Global Alliance Raises Awareness of ECD at USCAP 2017
Pathologists eagerly engage with ECDGA exhibitors to raise their awareness of ECD.
The ECDGA Welcomes Vanderbilt University Medical Center to the ECD Referral Care Center Network
Nashville, TN is the newest location Erdheim-Chester Disease patients can go for treatment by ECD-knowledgeable doctors.
The ECD Global Alliance Welcomes Chinese ECD Referral Care Center
Peking Union Medical College Hospital joins elite group of hospitals skilled in treating Erdheim-Chester disease patients.
2016
DeRidder Non-Profit in Paris During ECD Awareness Week
The Erdheim-Chester Disease Global Alliance supports the rare disease by hosting events abroad.
Global nonprofit with local roots fights rare disease
The Erdheim-Chester Disease Global Alliance supports those affected by Erdheim-Chester Disease out of DeRidder, Louisiana
Erdheim-Chester Disease Declared a Histiocytic Neoplasm
The World Health Organization reclassifies the rare disease
The Erdheim-Chester Disease Global Alliance Welcomes Lebanese ECD Care Center
The American University of Beirut Medical Center joins rapidly growing Erdheim-Chester Disease care system.

St. Louis on the Map for Rare Disease Care 
Washington University in St. Louis joins the Erdheim-Chester Disease Care Center Network.

Western Louisiana Nonprofit Grows International Care Center Network
Washington University in St. Louis and The Cancer Institute of São Paulo – University of São Paulo in Brazil provide Erdheim-Chester Disease patients with more care opportunities.
New Care Centers for Erdheim-Chester Disease Patients Support Patient Access
The Seattle Cancer Center Alliance and Toronto's Mount Sinai Hospital join the ECD Care Center network.
Culver's of Highland Supports Rare Disease Day
Local rare-disease patient organizes fundraiser to raise awareness of Erdheim-Chester Disease in Indiana.
Mayor Roberts proclaims Rare Disease Day in DeRidder
Erdheim-Chester Disease is one of 7,000 rare diseases supported by the local proclamation.
Governor Bel Edwards Proclaims Rare Disease Day in Louisiana
Erdheim-Chester Disease is one of 7,000 rare diseases supported by the Louisiana proclamation.

Italian Scientists Win Grant from Grassroots Louisiana Non-Profit
The ECD Global Alliance awards Erdheim-Chester Disease research grant for new treatment possibilities using the RCCS™  Bioreactor.
Global Excellence Awards Given for Rare Disease Advocacy
Exceptional contributors recognized at the Third Annual International Erdheim-Chester Disease Patient & Family Gathering.
2015
Small-Town Non-Profit Grants Big Funds for Leading Research
The Erdheim-Chester Disease Global Alliance awards two grants in 2015 for top ECD research projects from leading research institutions.
International Erdheim-Chester Disease Conference
TMC Houston News announces the 3rd Annual Symposium in their events section.
SOBI, Inc. Awards Erdheim-Chester Disease Non-Profit Grant for Care Center Creation
First of its kind – ECD Referral Care Centers made possible in part by pharmaceutical funding.
Louisiana Governor proclaims annual Erdheim-Chester Disease awareness week
Louisiana is the ECDGA's office location and the state has issued a Proclamation for its first ever ECD Awareness Week.
"A Leap Forward in Rare Disease Treatment" Erdheim-Chester disease community collaborates to change the course of a disease
A film was created to increase awareness of ECD and provide hope to those fighting this disease.  A special thanks to the video participants and Trovagene, Inc. for sponsoring the film.
Last updated: August 8, 2017