ECD Awareness Week
September 11-16, 2017
As the Erdheim-Chester Disease Global Alliance rallies the ECD community for the third ECD Awareness Week on September 11 – 16, we believe bringing awareness to the public and especially to medical professionals is crucial.
You can make a global impact this ECD Awareness Week by spreading awareness and garnering support for Erdheim-Chester Disease.
 GET INVOLVED!
It's not too early to start planning to get involved this #ECDAwareness week. Whether you pick one or all of our suggestions, whatever you do, don't wait for someone else to raise awareness. If you care about someone with Erdheim-Chester Disease, then you are the best advocate to spread the word.
Top 10 Ways to Raise Erdheim-Chester Disease Awareness
1. Host an Event #ECDAwareness week is a great excuse to get your friends and families together to discuss the importance of ECD. There are several ways and types of activities that can be organized to generate awareness and potentially raise funds for ECD research. If you're planning on hosting an event, contact us for assistance or questions. Please send donations to ECD Global Alliance, P.O. 775, DeRidder, LA 70634 USA. Fundraising Ideas
Tell us what you have planned for ECD Awareness Week! Invite others to attend, help spread the word, and inspire others to get out into their community.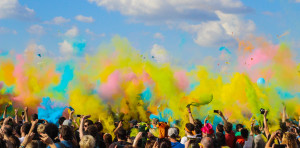 Here are some event and activity ideas:
Organize an informative lecture
Meet with local or national authorities to discuss education for government supported medical schools
Organize an awareness display at a local school or hospital
Bring #ECDAwareness week to a local school
Host a silent auction, bake sale, dine-and-donate, or athletic event
Participate in an event near you
2. Make a Visit Stop by your area hospitals, medical centers, and clinics and request permission to post the ECD Awareness flyers.
Awareness Flyer
3. Connect One-on-One Meet briefly with physicians in your area to explain ECD and provide resources available to educate medical professionals.
4. Giveaway Educational Material Your treating clinician may know about Erdheim-Chester Disease, but what about the rest of the office and patients? Ask if you can leave patient brochures in the waiting room or physician brochures in the professional communication area. See additional resources below!
5. Join the ECDGA Join today to help us get the word out about how many people are really affected by and care about ECD. Join us HERE!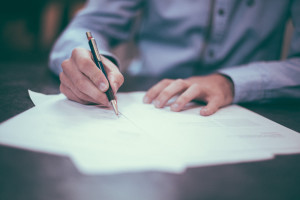 6. Write a Letter Write a letter to the doctors who couldn't diagnose your ECD. Share your story, where you are today, and offer resources for education. Download a Letter-to-your-Doctor Template to get started.
7. Share Your Story
Write an article for rare disease advocacy publications like RareDaily and The Mighty.
Write to the editor of your local newspaper, radio, or television stations about what #ECDAwareness week means to you.
Tell your experience to friends, family, and community members.
Make a video telling the world why #ECDAwareness is important to you.
Share your photos, videos, and experiences with the ECDGA to help raise awareness on our website, social media outlets, and other media opportunities. Contact us with submissions or inquiries.
Find story examples here.
8. Post on Media
Engage on Facebook by liking the ECD Global Alliance official page, view our timeline, and take part in the discussion by posting. Create artwork to commemorate the week and share it with us on Facebook.
Participate in the conversation during #ECDAwareness week on social media. Share information on your social media sites using the #ECDAwareness handle.
Re-tweet on Twitter and use the hashtag #ECDAwareness.
Avatar ribbon coming soon!
9. Proclaim #ECDAwareness Week  Use our ready-made proclamation template to write to your local or national government authority to proclaim the official #ECDAwareness week.
Proclamation Template with Cover Letter
10. Donate Your Time Help the ECDGA raise awareness by volunteering your time to any one of our ongoing awareness projects like reaching out to physicians to coordinate medical presentations on ECD, editing subtitling for ECD medical presentation videos, or updating global ECD Facebook pages. Contact us about volunteer opportunities.
---
"Be the change you want to see in the world…"
-Mahatma Gandhi
---
Additional Resources
Last updated: June 1, 2017